"LET YOUR LIGHT SO SHINE"
Let your light shine before men that they may see your good works and glorify your Father which is in heaven.
Matthew 5:16
We invite children & youth & their families to join Zion Baptist Church as we celebrate the light within our children. All activities take place at Zion (630 Glenwood Avenue). There is no cost but registration is required for Saturday and will be limited so register as early as you can. Details and registration forms are below. We are blessed to have Ahmed Plummer, retired NFL player and Ohio State standout, engaging the youth this weekend. For additional information, contact the church office at 513-751-8608. This weekend is sponsored by the Sunday School.
Saturday , July 16, 2022
Breakfast 9 AM
Football & Spiritual Camp for all ages
Retired NFL player Ahmed Plummer, a former Zion Sunday School student, will lead a fun-filled, faith-affirming mini-camp for all ages and genders. Participants will practice some football skills while also hearing from Ahmed how his faith helped him in the NFL and beyond. This is geared towards children 7 and up. Alternate activities will be available for children six and under.
Let Your Light Shine Lunch & Talent Expo (Ends at 2 PM)
Sunday school for all ages 9:15 AM
Youth Sunday morning worship 10:30 AM
Retired NFL player Ahmed Plummer, a former Zion Sunday School student, will bring us the message as our youth take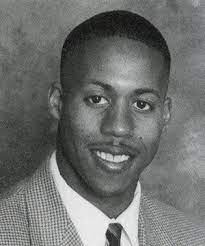 charge of the day's worship service.
Children & Youth Saturday Funday Registration Form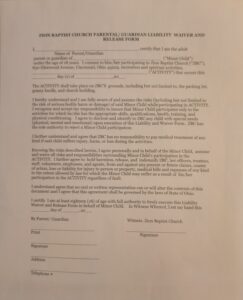 ZION BAPTIST CHURCH PARENTAL/GUARDIAN LIABILITY WAIVER AND RELEASE FORM
Please print, sign, and return a copy of the form to the church on or before June 16.
140 total views, 2 views today