Sunday, June 12, 2022
3 – 7 PM
Oasis Conference Center
902 Loveland-Miamiville Rd, Loveland, OH 45140
RETIREMENT CELEBRATION HONORING REV. JAMES H. CANTRELL
Join us for this dinner celebration as we bid farewell to the man who has been our shepherd since 1997. Rev. Cantrell is the first person to retire from the pastorate of Zion Baptist Church and we intend to celebrate him and his wife Carol for their dedication while sharing our love and prayers for all that awaits them in retirement. Tickets are $45 for adults; $20 Special Menu Tickets for children 10 & under; tables of 10 can be reserved for $450. To get your tickets, download the
Reservation Form
and return it with your payment to Zion Baptist Church, PO Box 29071, Cincinnati, OH 45229. You can also purchase tickets after Sunday worship services through June 5 (assuming seating is available). For more information, contact the church office.
Sunday,
April 24, 2022
10:30 AM
9 pm
Pastor Cantrell's Final Sermon as Zion's Pastor
On Sunday, April 24, 2022, Rev. Cantrell gave his final pastoral message to Zion. Click the to the left to see it.
Friday, April 22, 2022
7 PM
Music Hall
1241 Elm St., Cincinnati, OH
& Online
CLASSICAL ROOTS
The community choir is back! Concert goers can attend live at Music Hall or watch online at a link provided by the CSO
Support Zion by purchasing your tickets at church from Mrs. Eugenia Ewing and put code 11077 on your check or money order. Contact the office for details.
This always uplifting concert celebrates the richly diverse African American musical experience, writ large with the power of the Cincinnati Symphony Orchestra. Bringing together singers from churches throughout the region, Music Hall is filled with glorious, powerful sound.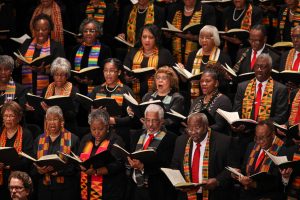 Sunday, April 17, 2022
10 AM
9 pm
REMEMBER THE RESURRECTION:
Morning Worship/Sunday School Easter Service
We gather to celebrate Christ's victory over death. We're starting half hour early at 10 AM; there will not be 9:15 AM Sunday School classes on this morning.
Thursday, April 14, 2022
6:00 PM
ZION BAPTIST CHURCH
MAUNDY THURSDAY SERVICE
We will host Carmel Presbyterian Church and resume our annual commemoration of Christ's last night with his disciples.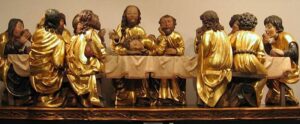 3,950 total views, 2 views today