Go ye therefore, and teach all nations, baptizing them in the name of the Father, and of the Son, and of the Holy Ghost: Teaching them to observe all things whatsoever I have commanded you: and, lo, I am with you always, even unto the end of the world."
Matthew 28:19-20
A MESSAGE FOR THE SEASON AND THE NEW YEAR
When you think of this time of the year, what comes to mind? While Christmas is the celebration of the best gift we could ever receive we must keep in mind that this gift is one that "keeps on giving" for all now and into eternity. God promised a Savior and that promise came true when Jesus was born. Jesus came to a world filled with pain and suffering to bring hope to the lost and dying.
Think about this: There are some people who have never received God's gift of Jesus. Who do you know that needs to hear this good news? Our lessons about Jesus will show that Jesus came to save, heal, and bring hope to the world.
This should cause you to think about the people who still need to hear about the Savior. As we work together tell your children more about Jesus. In prayer, let us ask God to help them see the importance of telling others of the reason Jesus came: "For God so loved the world that he gave his one and only Son, that whoever believes in him shall not perish but have eternal life." (John 3:16).
Have a wonderful day in the Lord–everyday as we enter the New Year 2022!!
To God be the Glory,
Mrs. Fay Ogletree,
Deputy Superintendent Children & Youth Division
SUNDAY SCHOOL EVENTS
Martin Luther King Program (details to come)
Come let us study together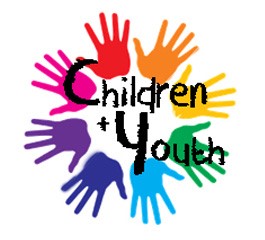 Children & Youth Classes
(click the links above to access class material)
ZBCSS Parent, Children & Youth Corner
Welcome to 5T'Z
5TZ—Taking Time to Talk Together Zion–brings age-appropriate online Sunday School lessons to our PreK through High School students and their families. Using our materials from David C. Cook Publishing Company, 5TZ partners with families to help their children build loving relationships with Jesus Christ. We encourage adults to supervise, play, and–most of all–TALK with their children as they use this material to grow stronger in the Lord. If adults lead their children through the lessons, they will have a greater impact. For the security of our students and the material's copyright, the class webpages are password protected. David C. Cook has made the digital material available due to the COVID-19 crisis and Zion thanks them for authorizing us to share it with our church family. Interested in getting started with 5TZ? Call or email the church office for the password. You can also contact a Sunday School staff member.
5TZ Parent Teacher Orientation
Sunday school Adult classes
During this period, our adult classes are convening together virtually. Hard copies of study materials are available in limited supply. However, David C. Cook Publishers have also made the adult study material available in digital form. The page is also password-protected, so you must contact the office or a Sunday School staff member to get the password. Even if you have a hard copy, we encourage you to visit this dedicated webpage. There is supplemental material that we think you will enjoy and find beneficial for deepening your study. Click the button below and enjoy!
Adult Sunday school Via zoom
Sunday Mornings until further notice.
9:30 AM–connect beginning at 9:15 am
TO JOIN ONLINE, CLICK THE LINK HERE:
https://us02web.zoom.us/j/85698438700
If the link doesn't work, go to https://zoom.us/ and click "Join A Meeting." Enter the meeting/webinar ID: 856 9843 8700 if asked.
TO JOIN BY PHONE (Landline, cell phone, etc.):
1. Dial 1 (415) 762-9988 or 1 (646) 568-7788. follow the verbal instructions ("1" not needed if using a cell phone).
2. Enter the meeting/webinar ID-856 9843 8700
(No passcode needed)
Adult Sunday school on Facebook live
9:30 AM–Click the link here to go to Zion's Facebook page & look for the live video session.
You can also see playbacks of previous Sunday School, Morning Worship, & Bible study sessions.
You Do Not have to have a Facebook account to view this.
On-Site Sunday school classes
---
Children & Youth
Train up a child in the way he should go: and when he is old, he will not depart from it.
Proverbs 22:6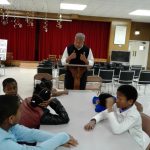 Lambs of Zion (PreK – Kindergarten)
Children of God (1st – 3rd Graders)
4th – 6th Graders
7th & 8th Graders
9th – 12th Graders)
Adults
Study to shew thyself approved unto God, a workman that needeth not to be ashamed, rightly dividing the word of truth.
2 Timothy 2:15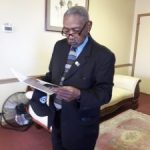 Currently, all adult classes are studying together and meeting in the chapel.
New Visions
Deborah & Barak
Men's Fellowship
Session in the Sanctuary
Opportunities to get involved
Donations Requested:
The Sunday School Department supports the following with donations throughout the year.
South Avondale School–School supplies and winter clothing items for needy students
Western Hills High School–hygeine and other personal items for needy students
Homeless –toiletries (in conjunction with the Youth Department)
If you can, please give. If you want to help pack and deliver donations, please join us. Contact Sister Fay Ogletree or the church office for more information.
Interested in teaching or volunteering in other ways?
We are always looking for people who want to teach on a regular or substitute basis. We also could use people to work on audio/visuals, decorations, food preparation, administrative activities, and many other things. If interested, contact the church office.
5,041 total views, 1 views today