Go ye therefore, and teach all nations, baptizing them in the name of the Father, and of the Son, and of the Holy Ghost: Teaching them to observe all things whatsoever I have commanded you: and, lo, I am with you always, even unto the end of the world."
Matthew 28:19-20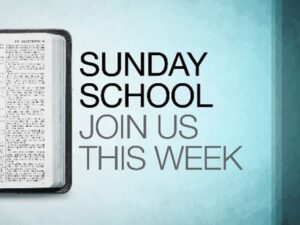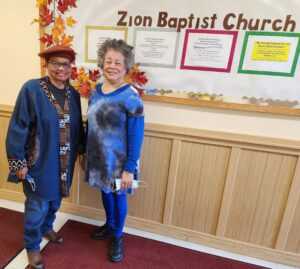 Deacons Margaret Jordan & Cheryl Waters,
Superintendents
Zion Baptist Church Sunday School
SUNDAY SCHOOL EVENTS
TBA
—
Come let us study together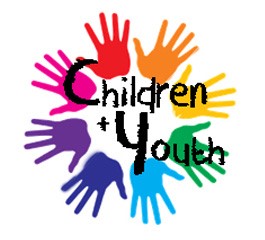 Children & Youth Classes
(click the links above to access class material)
ZBCSS Parent, Children & Youth Corner
We are back on-site Sundays from 9 am – 10 am. Teachers are available. However, teachers have the flexibility to work with parents to arrange mutually agreeable virtual class times. Contact the teacher directly or via the church office for details. Additionally…
5TZ CONTINUES!
5TZ—Taking Time to Talk Together Zion–brings age-appropriate online Sunday School lessons to our PreK through High School students and their families. Using our materials from David C. Cook Publishing Company, 5TZ partners with families to help their children build loving relationships with Jesus Christ. We encourage adults to supervise, play, and–most of all–TALK with their children as they use this material to grow stronger in the Lord. If adults lead their children through the lessons, they will have a greater impact. For the security of our students and the material's copyright, the class webpages are password protected. David C. Cook has made the digital material available due to the COVID-19 crisis and Zion thanks them for authorizing us to share it with our church family. Interested in getting started with 5TZ? Call or email the church office for the password. You can also contact a Sunday School staff member. 5TZ Parent Teacher Orientation
Adult SUNDAY SCHOOL classes
Currently, we offer two adult classes:
Deborah & Barak

–For on-site and virtual learners (via Zoom or Facebook). 9:15 am Sundays
Raya (Relax As You Are)–For virtual learners (via Zoom), 6 pm Sundays
Hard copies of study materials are available. For online access, click the link here. A password is required and available from the church office or Sunday School staff. Even if you have a hard copy, we encourage you to visit the site for supplemental material to deepen your study and reflection. Thanks to David C. Cook Publishing for the digital material.
Opportunities to get involved
Donations Requested:
The Sunday School Department supports the following with donations throughout the year.
South Avondale School–hygiene, cleaning supplies, and winter clothing items for needy students
Western Hills High School–hygiene and other personal items for needy students
Homeless –toiletries (in conjunction with the Youth Department)
If you can, please give. If you want to help pack and deliver donations, please join us. Contact Sister Fay Ogletree or the church office for more information.
Interested in teaching or volunteering in other ways?
We are always looking for people who want to teach on a regular or substitute basis. We also could use people to work on audio/visuals, decorations, food preparation, administrative activities, and many other things. If interested, contact the church office.
7,102 total views, 2 views today